<![if !vml]>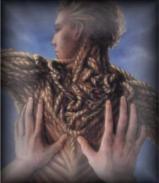 <![endif]>
Healing Hands of Massage
<![if !supportEmptyParas]> <![endif]>
When you hear the word 'massage' many people wrongly associate it with the old saloon style 'massage parlors' run by prostitutes in dark alleys of big cities. This myth could be neither further from the truth nor more damaging to a legitimate medical treatment. Traditional Chinese Medicine has used massage techniques for thousands of years to treat ailments of the body. The stigma American society places on massage are slowly being shed due to scientific research on the beneficial affects of massage for chronic pain relief. These scientific studies have shown that besides relaxing the patient and stimulating blood flow, massage allows therapists to decrease pain thru multiple techniques such as nerve compression and myofacial release.
<![if !supportEmptyParas]> <![endif]>
Many people study and practice massage as an 'alternative' to modern medicine. I have decided to study massage as an adjunct to modern medicine. Massage is a therapy not a cure. It is acceptable to go to a physical therapist or occupational therapist if you are hurt so why not a massage therapist.  In the state of Ohio a licensed massage therapist (LMT) must undergo intense supervised training in advanced anatomy and physiology, kinesiology, ethics, modern techniques and business training.
<![if !supportEmptyParas]> <![endif]>
The State of Ohio Board of Medicine regulates the practice of an LMT and requires them to successfully pass both a written and practical evaluation. Students passing this exam are granted an Ohio State Medical Board Limited Practioner's license that allows them to practice therapeutic massage and treat disorders of the human body.
<![if !supportEmptyParas]> <![endif]>
If you have never had a massage by a professional LMT, I highly recommend it. Most massage training schools have student clinics that offer services at a discounted rate to allow their students that opportunity to practice with a wide range of people. Below are some links that first timers will find interesting and fellow professionals may use as a resource.
<![if !supportEmptyParas]> <![endif]>
Massage Associations:
<![if !supportLists]>· <![endif]>AMTA - American Massage Therapy Association Foundation
<![if !supportLists]>· <![endif]>NCBTMB - National Certification Board for Therapeutic Massage and Bodyworks
<![if !supportLists]>· <![endif]>SOMB - State of Ohio Medical Board licensure for Massage Therapists
<![if !supportEmptyParas]> <![endif]>
Massage and Bodywork Products and Vendors:
<![if !supportLists]>· <![endif]>Best of Nature – Natural products of massage, spa, aromatherapy and body care
<![if !supportLists]>· <![endif]>BioFreeze – Cryotherapy pain relief
<![if !supportLists]>· <![endif]>Golden Ratio – Spa and bodywork equipment and supplies
<![if !supportLists]>· <![endif]>Massage Warehouse – A large assortment of massage and spa supplies
<![if !supportLists]>· <![endif]>Oakworks – Massage tables and accessories
<![if !supportLists]>· <![endif]>Bodyworks Mall – Sponsored by Utah College of Massotherapy. Various massage supplies
<![if !supportEmptyParas]> <![endif]>
Schools of Massage:
<![if !supportLists]>· <![endif]>American Institute of Alternative Medicine
<![if !supportLists]>· <![endif]>Natural Healers: a list of massage schools in Ohio
<![if !supportLists]>· <![endif]>Ohio College of Massotherapy
<![if !supportEmptyParas]> <![endif]>
Massage Therapy Clinics and Spas in the Columbus, Ohio Area:
<![if !supportLists]>· <![endif]>MT Wellness Clinic: "A holistic approach to pain management & wellness"
<![if !supportLists]>· <![endif]>Creative Health Alternatives
<![if !supportLists]>· <![endif]>The Haven Spa and Salon
<![if !supportLists]>· <![endif]>Ohio Healers Page – a listing of Ohio body workers