<![if !vml]>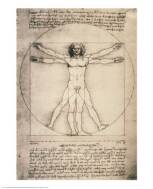 <![endif]>
Welcome
<![if !supportEmptyParas]> <![endif]>
Welcome to my web page. This site is designed to allow my friends and family to keep up with my ever-changing life. After several years of traveling as a Perioperative Nurse, I have decided to settle down for a while. I am currently living in Dublin, Ohio a suburb of Columbus.
9/20/2005
Welcome to my slightly updated home page. As many of you have noticed I have changed my page several times and the information is never up-to-date! I am currently working in the Intensive Care Unit at Doctor's Hospital (an Ohio Health Facility). Some of this page still has to be updated and I am working on it.
<![if !supportEmptyParas]> <![endif]>
Please visit my other pages:
www.PetRescueVolunteers.com For hurricane Katrina Pet Rescue Efforts
www.MatchamMedical.com For Technology Consultation and Education Services (under Construction)
<![if !supportEmptyParas]> <![endif]>
Please browse through my site and enjoy the pictures and links. Let me know if there is anything that does not work or you would like added.
<![if !supportEmptyParas]> <![endif]>
 For everyone who has expressed interest in the Matcham Family History, please be patient as I review and update the information and create a new webpage. Currently Art and George are working on the family history so it should be more accurate soon.
<![if !supportEmptyParas]> <![endif]>
<![if !supportEmptyParas]> <![endif]>
<![if !supportEmptyParas]> <![endif]>
Reminder:
 *  Please remember all information on this site is for reference only and links to other sites do not represent endorsement by the sponsoring site or myself. Please use this site at your own risk as I cannot control the content or changes to other people's websites and therefore cannot be held liable for any misinformation or abuse as result of usage. *
<![if !supportEmptyParas]> <![endif]>